How Much Are My Core Healthcare Benefits Worth?
The biggest drivers of value are my payroll contributions, deductible, out-of-pocket limit, coinsurance, HSA contributions. Am I getting a Tesla or Hyundai package?
1 Min Demo Video

Case Study: Charles Schwab






An employee with single coverage contributes $1,350/year via payroll

The firm gives $500 in HSA dollars

The health plan selected has a $1,350 deductible with a $2,900 annual maximum

The full health insurance package is middle of the road, close to the median compared to 52 other jumbo finance firms

$863 in extra HSA dollars, lower payroll contributions, or changes to benefit design would make it a top decile package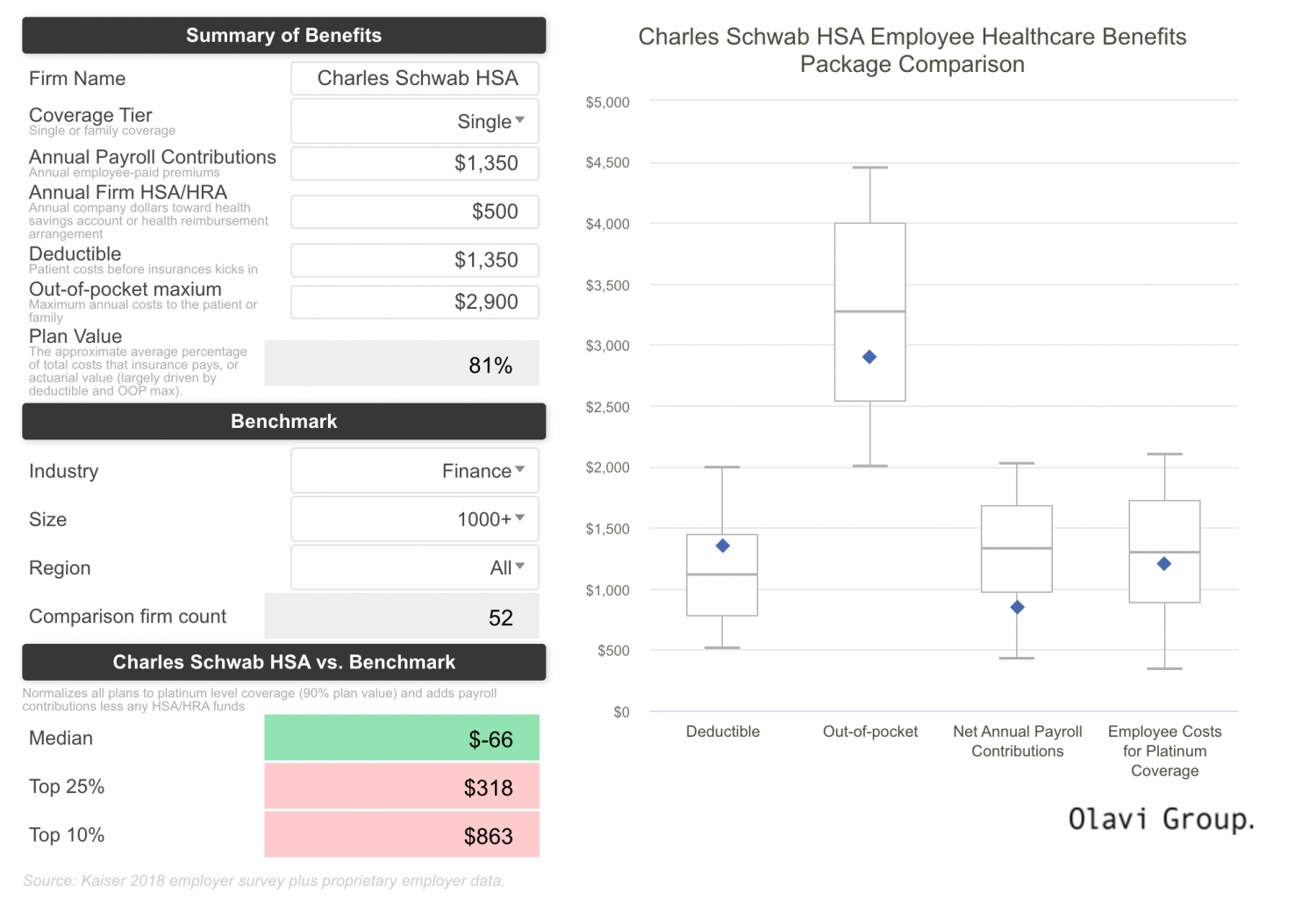 Compare Benefits
Summary of Benefits
Coverage Tier
Single or family coverage
Annual Payroll Contributions
Annual employee-paid premiums
Annual Firm HSA/HRA
Annual company dollars toward health savings account or health reimbursement arrangement
Deductible
Patient costs before insurances kicks in
Out-of-pocket maxium
Maximum annual costs to the patient or family
Plan Value
The approximate average percentage of total costs that insurance pays, or actuarial value (largely driven by deductible and OOP max).
vs. Benchmark
Normalizes all plans to platinum level coverage (90% plan value) and adds payroll contributions less any HSA/HRA funds
Source: Kaiser 2018 employer survey plus proprietary employer data.