The Premier Employee Healthcare Benefits Benchmarking Tool
Employer Case Study: Acme Construction
– Acme employees pay $500 per year via payroll for single coverage (85th percentile) and have silver plus health plan benefits, at the bottom 22% relative to their peer group
– A lower deductible or out-of-pocket maximum are two ways to increase the plan value; net employee payroll contributions for single coverage are very competitive, $700 below the median, and lower than 85% of other firms.
– Contributions to premiums are a key part of benchmarking that is often omitted. The tool allows you to quickly model in one page to set percentile or dollar targets, aid in client renews, give key insights for HR managers, and more.
– Save and share a quick snapshot of only what is most relevant.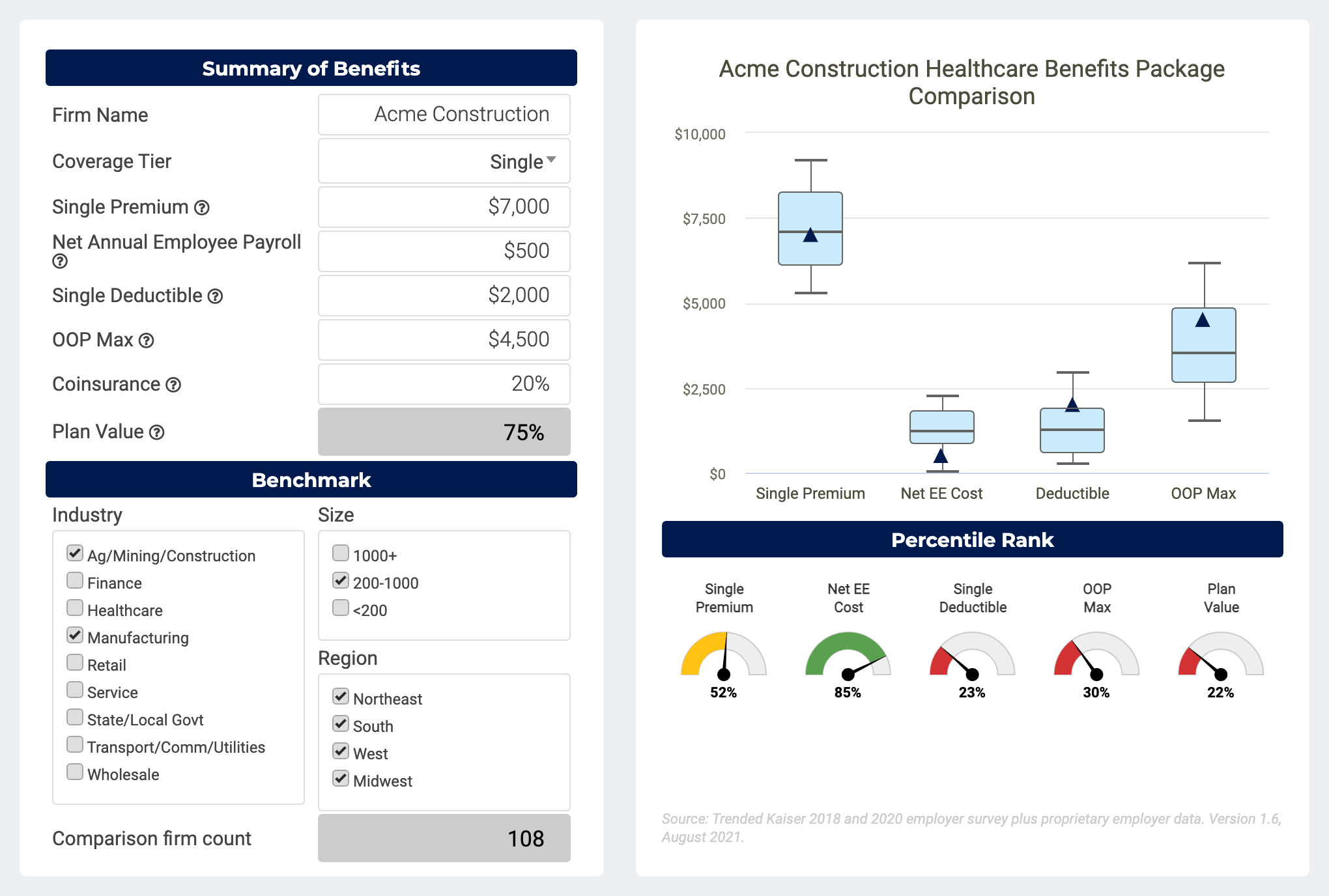 Broker Case Study: Value Advisors, LLC
Goal: Quantify the top-tier results delivered by Value Advisors
– Value Advisors' small to medium-sized clients have an average annual single premium of $6,000, less expensive than 78% of similar firms, all while offering more competitive benefits.
– 78th percentile premiums ($6,000) and 58th percentile plan values (80% metal level) equal (1-.78)*(1-.58), a top 10% result, or better than 90% of comparison firms.
– Employee contributions to premiums via payroll are also a critical piece to benchmark and compare against since everyone, healthy or sick, pay premiums. $1,800 on average for single coverage is at the 26th percentile, or less competitive than 74% of firms.
– Save and share a snapshot of book-of-business highlights, points of value, and relative rankings.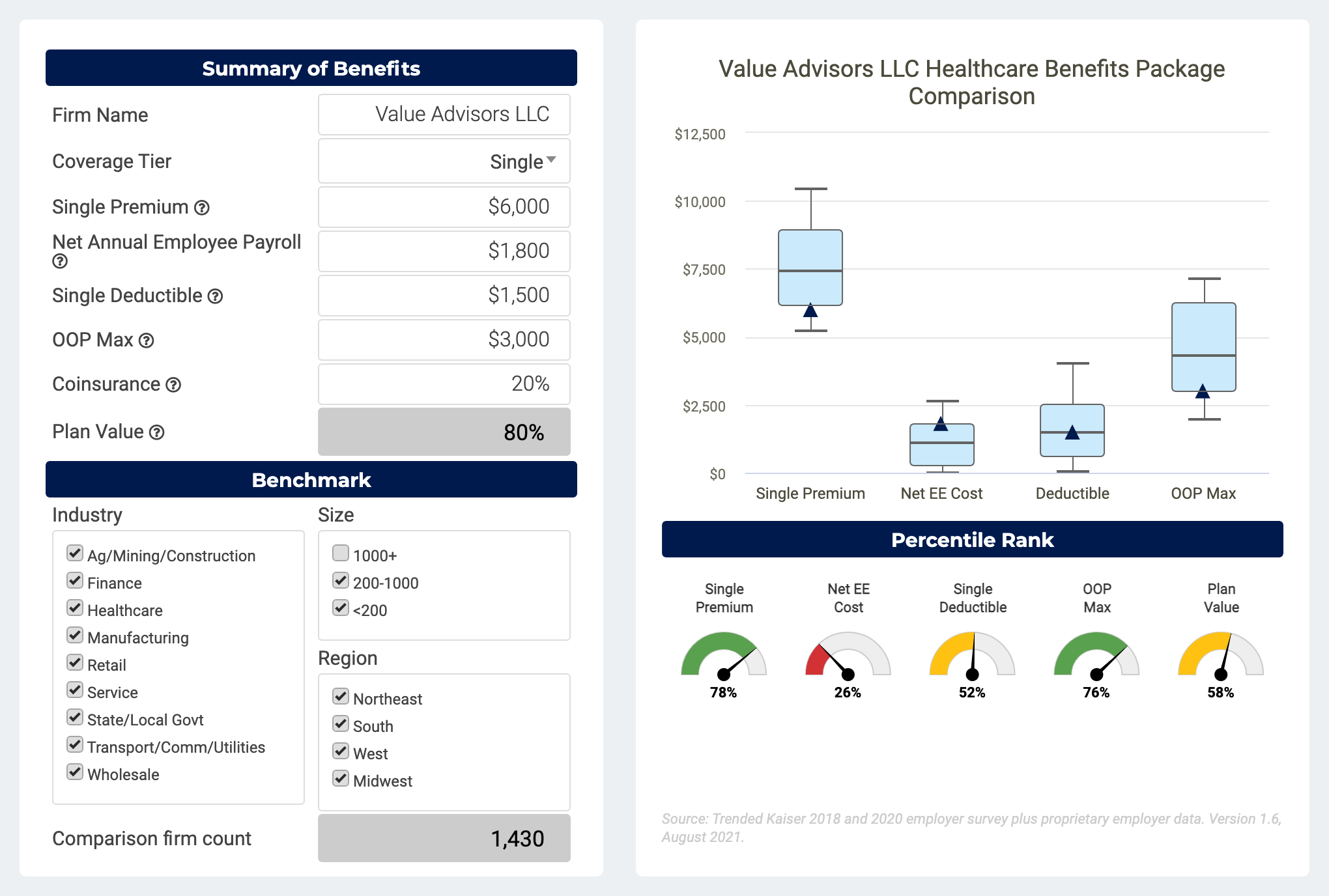 Unlimited. Scalable. Data include 2,500+ firms. Model the key drivers in under 2 minutes, in dollars and percentiles, for clients and prospects. All in one page.
Frequent questions and answers